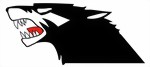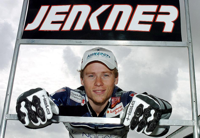 Steve Jenkner the owner of Racespare.com is connected from an early age with the world of racing

° ° ° ° ° ° °
At age 13, he sat on a mini bike for the first time and since then this sport doesn´t let him go.

After some crashes, a lot of paid "training money" but even more numerous successes in various junior series he participated in the Motorcycle World Championship until 2005.
° ° ° ° ° ° °
The best German rider his time, he won the 2002 TT in Assen and collected a total of 15 other World Championship trophies.
° ° ° ° ° ° °
2007 - 2012 Jenkner worked as Bridgestone tire engineer in MotoGP, among others , together with Casey Stoner, Valentino Rossi and Nicky Hayden .

Since 2013, his focus is on suspensions and he works in the IDM Superbike for Öhlins DTC in 3C Racing Team with Max Neukirchner, Xavier Fores and Lorenzo Lanzi.
° ° ° ° ° ° °